Rajeshwar Mishra, an alumnus of Harvard Business School, USA and an Engineer in Metallurgy, has started his journey way back in 1969, in the field of Refractory's as Asst Service Engineer and climbed up to General Manager (Marketing). He joined Tata Refractories as General Manager (Marketing) and with his charismatic caliber and spontaneous wit he progressed from Vice President (Corporate) to Group Managing Director of a joint venture of Arcelor Mittal. Even after his superannuation in 2007, one year he contributed as advisor China Source Development of ArcelorMittal.
Since 2007 onwards he is owning as the Chairman Emiritus of Metallon Holdings Group an International Business House having presence in P.R. China, India, USA & HongKong. Besides, he also is the Management consultant to a reputed British Company.
A Globe trotter having visited 98 countries globally, Mr Mishra has always been an enthusiastic individual whether as a student or as a professional. He aspired for the progress of his Organizations' form multi-dimensional perspective and using his far-sightedness has created a great impression in the mind of people whoever has ever came in his proximity.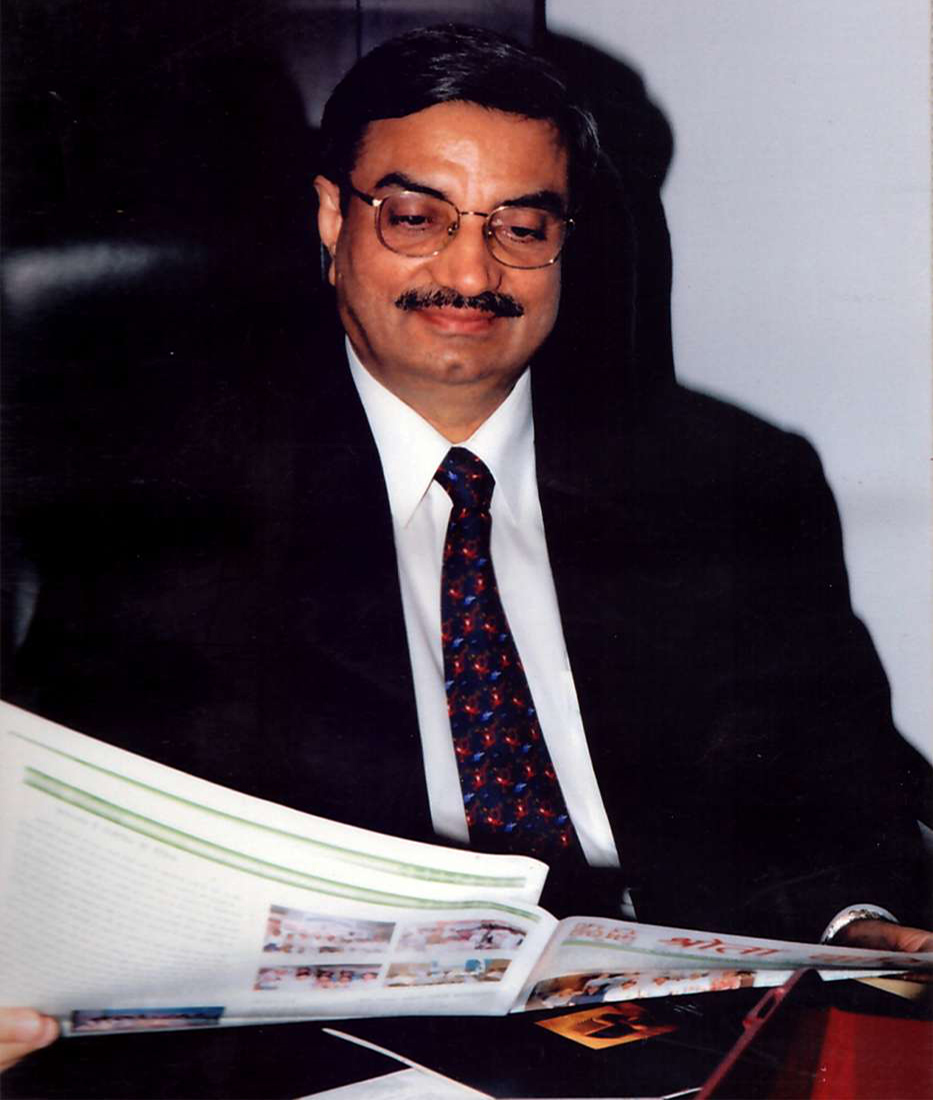 ---
His personality, his determination and will power has made him achieved many a impossible task and enhanced his professional popularity. His passionate dedication and relationship building ability has facilitated his subordinates and clients to that extend that he has always been entrusted with the toughest kind of jobs. For his excellence and brilliance, he has been showered with a lot of awards from across the globe.
He is an excellent orator who has addressed august audience in India and abroad, has publications in Hindi as well as in English. He has earned his repute as a panelist globally. As an individual Rajeswar Mishra is a nobel soul who, as a global citizen, has never ever stopped to work for any social cause under any constraints. His contributions at various levels are praise worthy. He is also, a part of various esteemed social Organisations like the Rajeshwar Mishra Charitable trust, Rotary clubs & so on.
Rajeswar Mishra is a man with innumerable potentials, high sense of humour and endless zeal to innovate and work. Has shown superb work-life balance always being a diligent husband and a responsible yet affectionate father of three children who all hold distinct social positions as on date. Even his biography is listed in "Reference India Biographical Notes About Men and Women of Achievement of Today and Tomorrow (volume 3)" as well as in "Asia Pacific Who's Who". His life experience and mentoring can guide the youth of India to become the progressive future of the world.

---
Article on Hon'ble Dr. APJ Abdul Kalam
Though I have been giving talks on different management topics, this was something which I will cherish much. I had been to Darbhanga as an invited speaker on 23rd December 2012 evening. The event was organised in honour of Bharat Ratna Hon'ble Dr. APJ Abdul Kalam on the occasion of Mega Science Fair which was jointly inaugurated by Hon'ble Dr. Kalam and CM Bihar on 24th morning. It was a gathering of around 300 persons with 70% youth from colleges.
---
Rajeshwar Mishra, currently owning MIPL and Metallon as the chairman
and consulting Mayerton Holdings (UK) as a management consultant.
---
Fifty years of
experience
---
---
A globetrotter who has traveled 97 countries till now. He started his career as a service engineer for Orissa Industries & rose up his professional ladder to General Manager (Marketing) followed by Tata Refractories Ltd as General Manager (Marketing) to Vice President (Corporate), to Group Managing Director of joint venture of ArcelorMittal, in P.R. China.