Rajeshwar Mishra, currently owning MIPL and Metallon as the chairman
and consulting Mayerton Holdings (UK) as a management consultant.
---
---
FIFTY YEARS OF EXPERIENCE
---
A globetrotter who has traveled 97 countries till now. He started his career as a service engineer for Orissa Industries & rose up his professional ladder to General Manager (Marketing) followed by Tata Refractories Ltd as General Manager (Marketing) to Vice President (Corporate), to Group Managing Director of joint venture of ArcelorMittal, in P.R. China.

CAREER HISTORY
Assistant service engineer - group managing director orind refractories ltd (A venture of ArcelorMittal)

General manager marketing - vp corporate tata refractories ltd

LANGUAGES KNOWN
Read, Write & Speak English, Hindi Sanskrit.

Speak Mandarin, Bengali, Oriya, Maithili
EDUCATION + TRAINING:
---
---
2004 AMP Graduation, Harvard Business School, USA

2000 MDP - Enterprise Resource Management (ERP) - IIM Ahmadabad, India

1990 MDP - Marketing Strategies, Tata Management Training Centre, Pune

1986 MDP - Marketing decisions- Advances in Data Analysis, IIM, Ahmedabad,

1982 MDP – On the Job Training on Quality Control, Product Development and Application at Harbison Walker Referactories Co.,Inc.,USA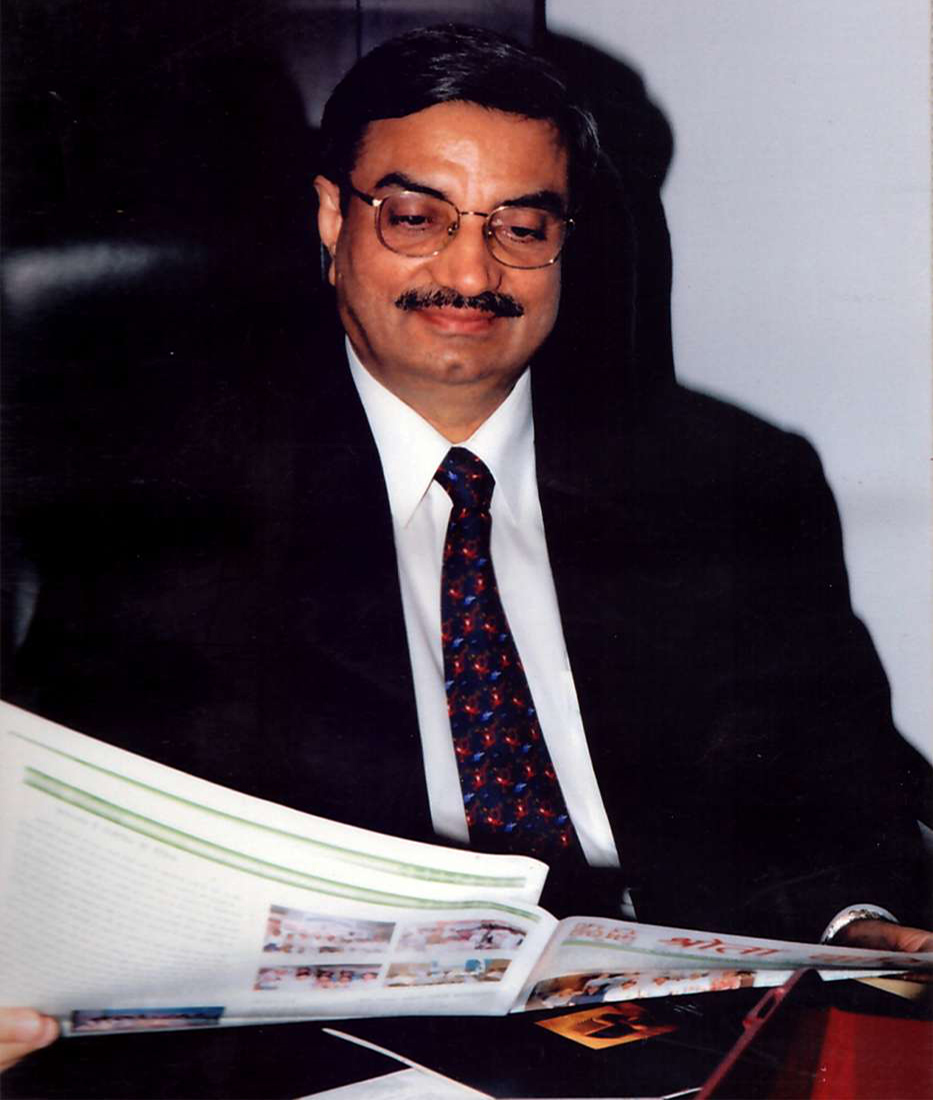 ---
1982 MDP - Product Management, IIM, Ahemedabad, India

1979-81 Market Research (On the Job Traning with Prof.K.K.Mehan, NITIE (National Institute of Technical Industrial Engineering), Bombay, India

1976 Training on Refractories Application and Marketing at Harbison Walker Refractories Co., Inc., USA

1975 MDP - Export Management and global Marketing, India Institite of Foregn Trade, New Delhi

1975 MDP - Industrial Marketing Management, IIM,Ahmedabad,India

1965-1969 Bachelor of Engineering (Metallurgy) Bihar Institute of Technology (BIT), Sindri, India
MEMBERSHIPS:
Life Member – India Institute of Metals
Harvard Alumni Association
Harvard Business School India
IIMA Alumni Association
American Ceramic Society
AIST(Association for Iron and Steel technology, USA)
Editorial Board, China's Refractories
Indian Institute of Ceramics
Institute of Indian Foundrymen
Institute of marketing Management
All India Management Association
Past Chairman of Demand Supply Subcommittee, IRMA (Indian Refractory Makers Association) for 2 years
Past Chairman of Technical Sub-committee, IRAMA for 2 years
Past Chairman of Export Sub-committee, IRAMA for 2 years
Past Leader of International Delegations for IRMA.
Founding member of Lions club - Ved Vyas
Member of Rotary Club of Calcutta
AWARDS/PATENT PUBLICATION
Merit Scholarship for Engineering for full 5 yrs since 1964
Patent on High Alumina roof lining for electric arc furnace in 1975
Published 32 papers on Refractory Engineering Management
Awarded 'Certificate of Excellence' by the Friendship Forum of India 2006
Biography listed in"Referance IndiaBiographical notes about men and women of Achievement of today and tomorrow(volume 3)"
Listed in "Asia Pacific Who's Who".
OTHER ACTIVITIES:
Co-Author of Hindi Book "Rashmirathi-ek samiksha".
Captain of School Soccer team.
Orator of national repute. Telivision panelist.
Interviewed by many world class Magazines Newspapers
Attended Several Seminars Exhibition and presented papers (globally).
Works for two social service organizations.
Founder of Rajeshwar Mishra Charitable Trust -A charitable organization .
Travelled 97 countries till now
Noted China Business expert credited with running plant and multinational business

---
Article on Hon'ble Dr. APJ Kalam
Though I have been giving talks on different management topics, this was something which I will cherish much. I had been to Darbhanga as an invited speaker on 23rd December 2012 evening. The event was organised in honour of Bharat Ratna Hon'ble Dr. APJ Abdul Kalam on the occasion of Mega Science Fair which was jointly inaugurated by Hon'ble Dr. Kalam and CM Bihar on 24th morning. It was a gathering of around 300 persons with 70% youth from colleges.
---